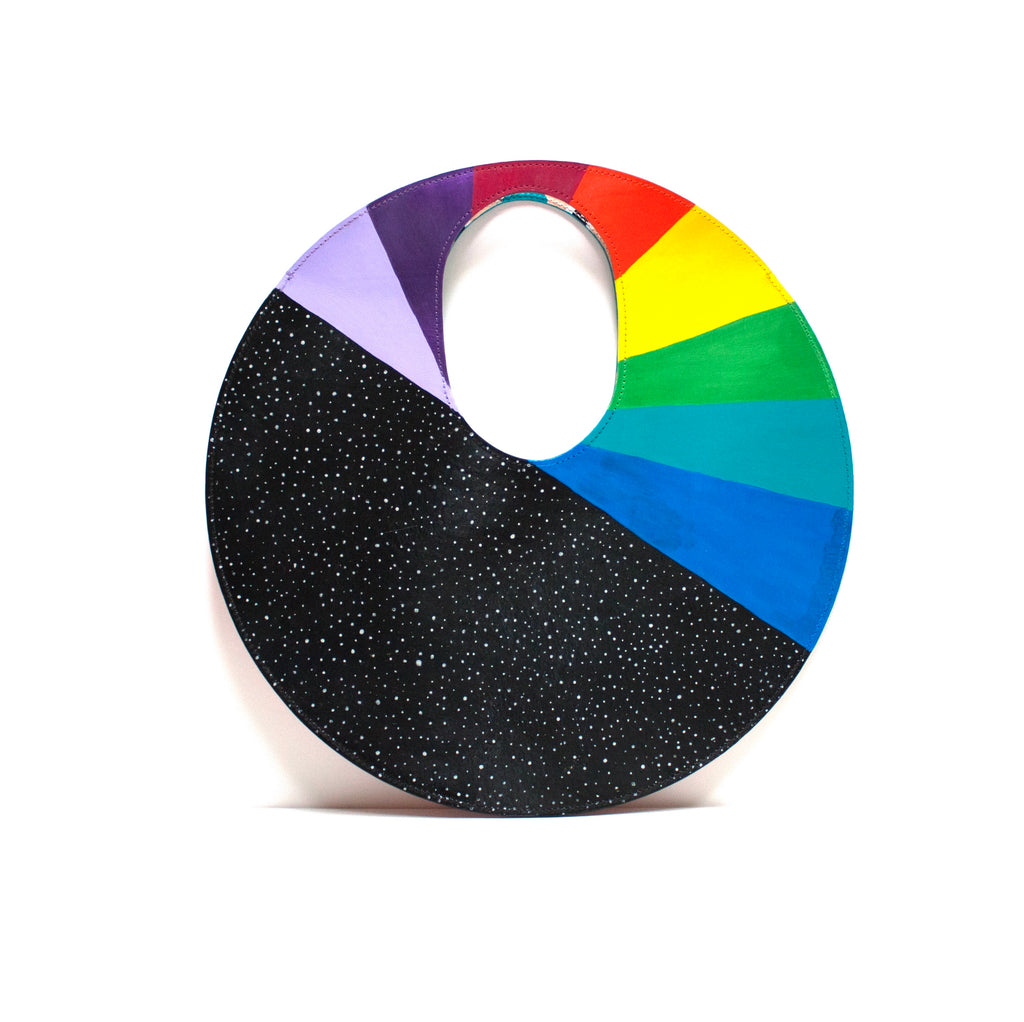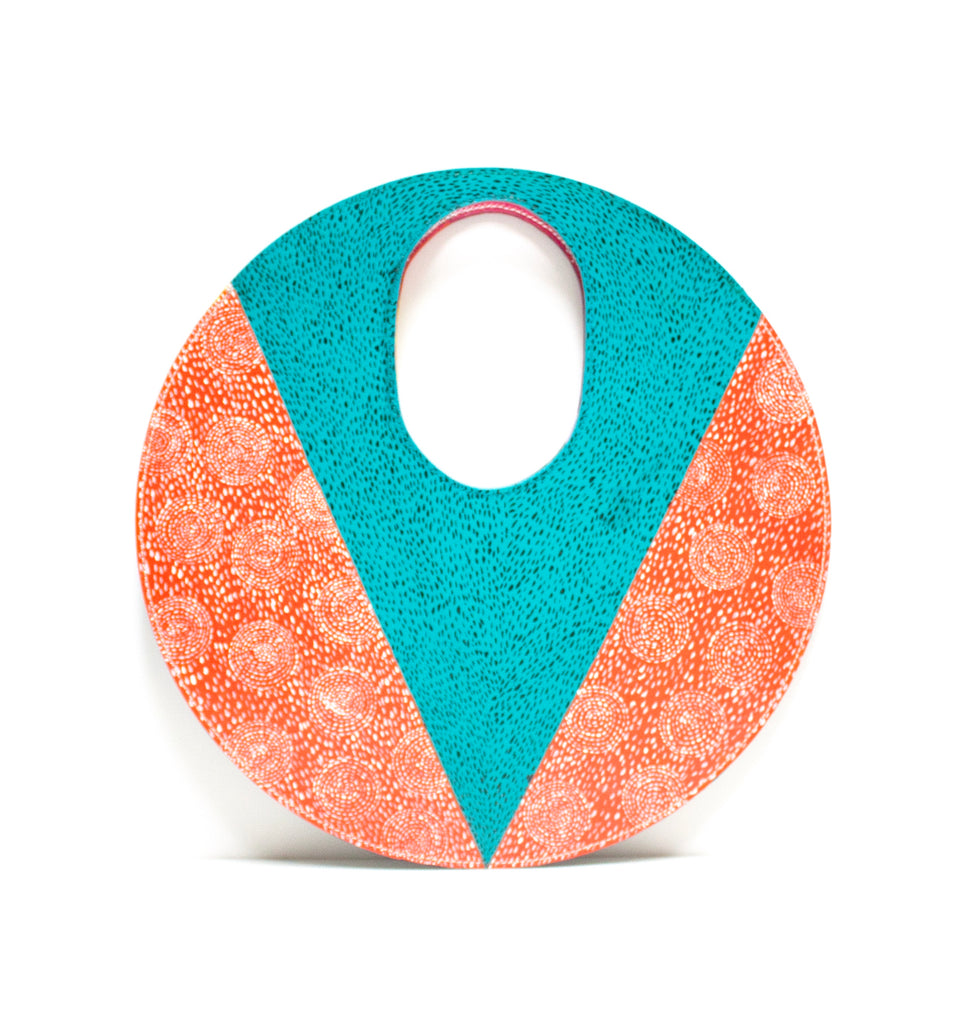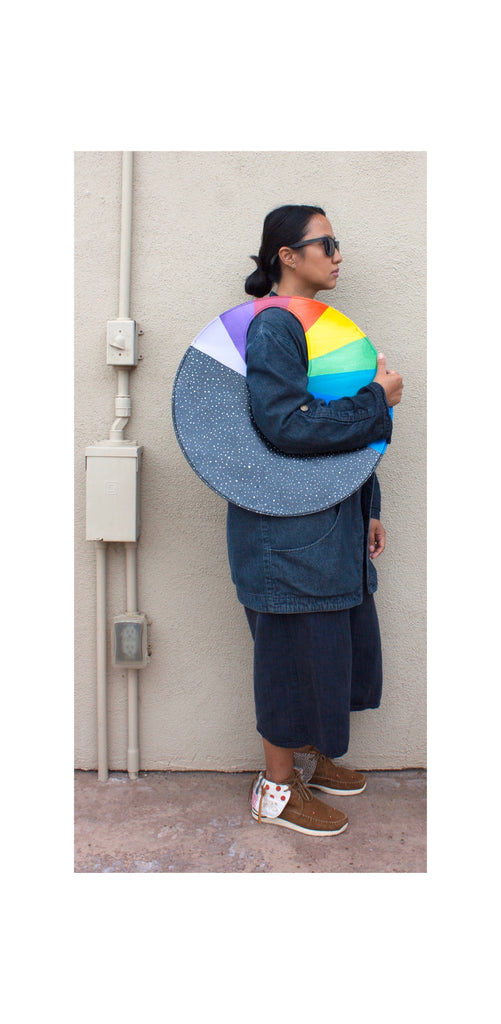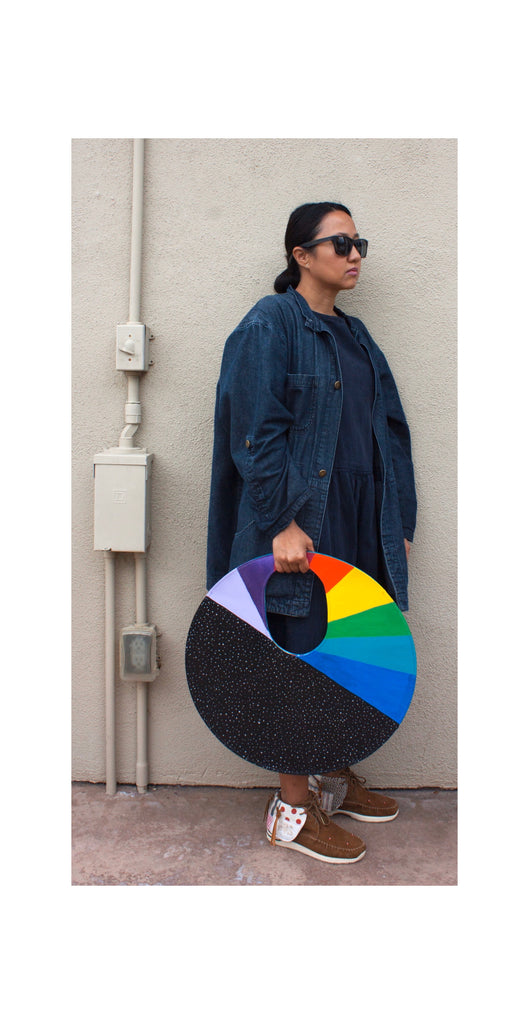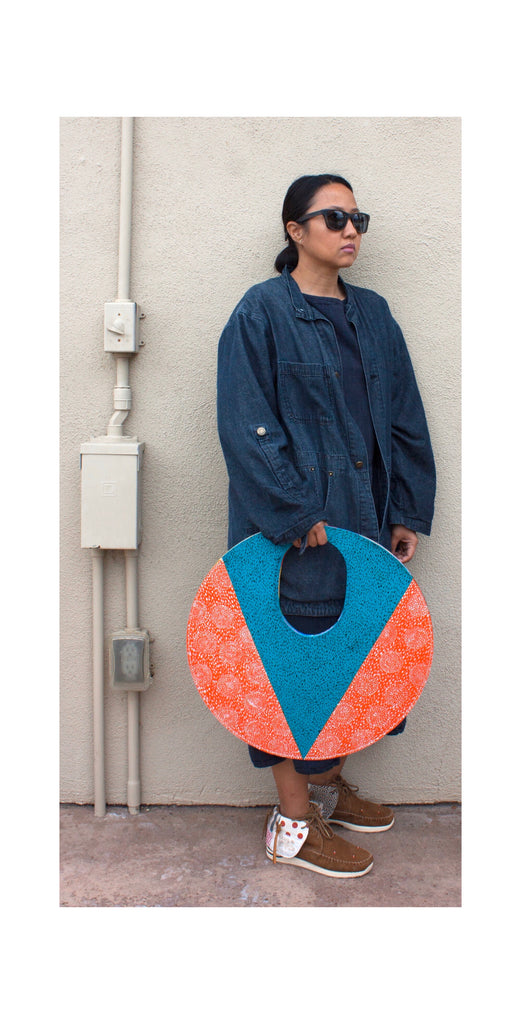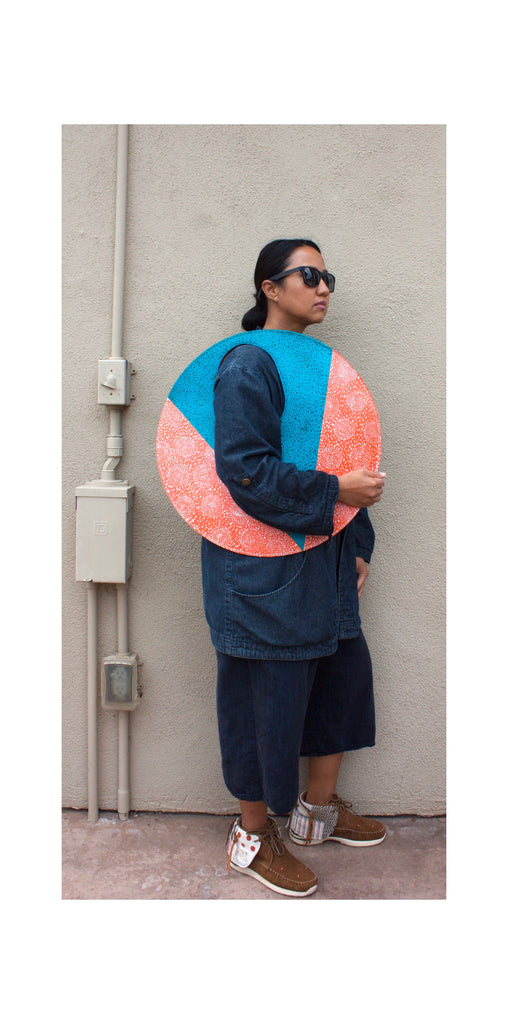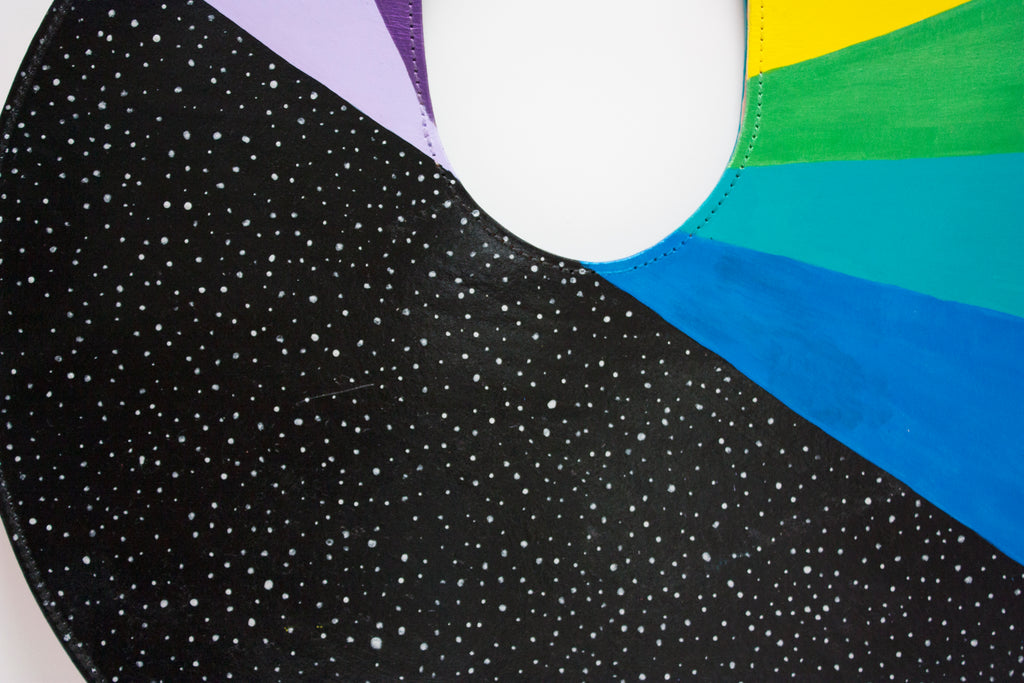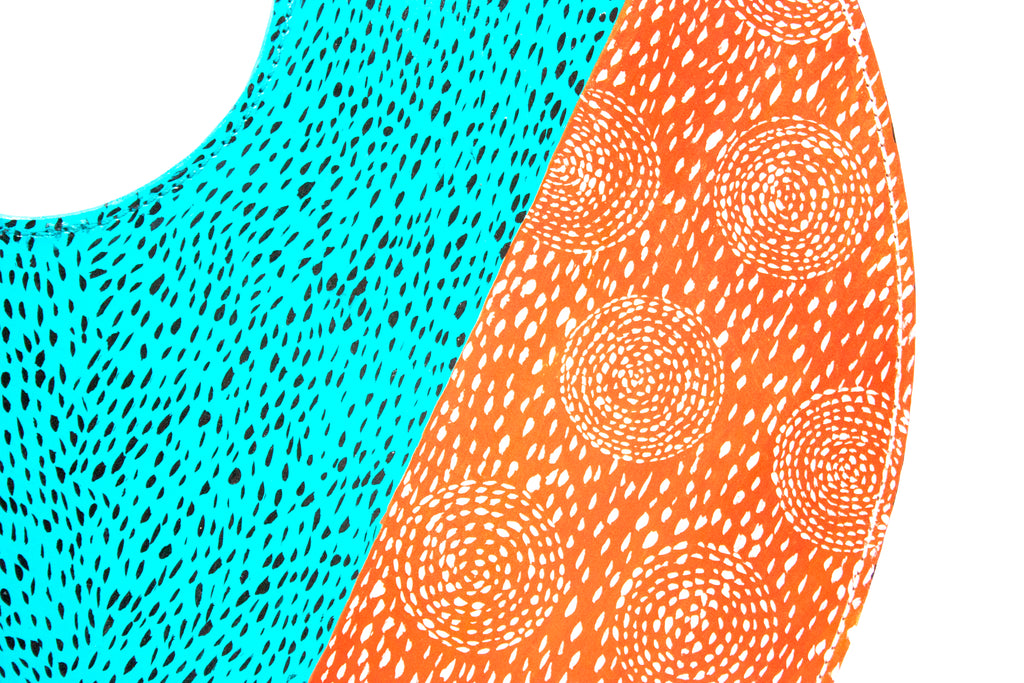 This bag is an actual piece of art. Painted in 3 days using leather acrylic paint, our imagination and creativity went wild. Each side is a different mood aka reversible! Two for one bag. The inside also has two small surprise painted images and you'll only see it if you own this bag. It wouldn't be a painting if it's not signed, so I signed it on the inside. 
You will not find another bag like this; it is truly a fashion statement and only for that bold, wild, rebellious person that does not care about standing out! 

Circle bag in vegetable-tanned leather, oblong cutout handles, unlined. Underside is brushed for a nice suede feel. This is cow leather dyed without chromium. 
Leather is a natural material, color/markings may vary from image. Each piece is unique and handcrafted in Ojai, CA.
Multi-functional as a full bag or folded as a clutch.

Dimension: Diameter 20.5 inches (52.07 cm)