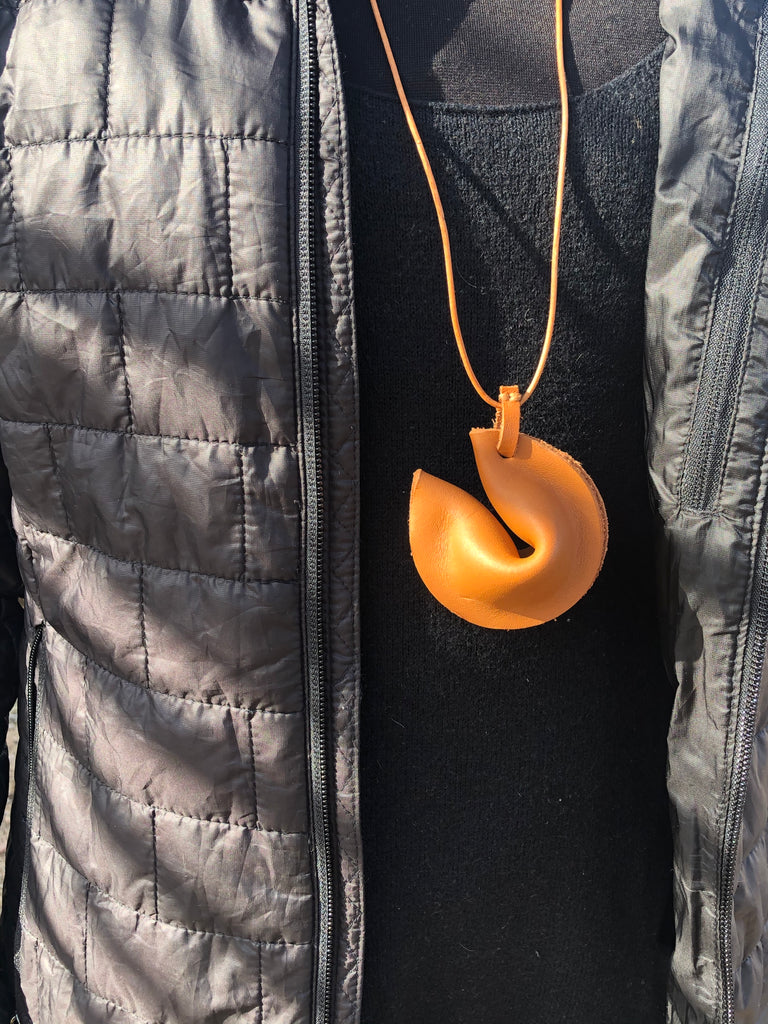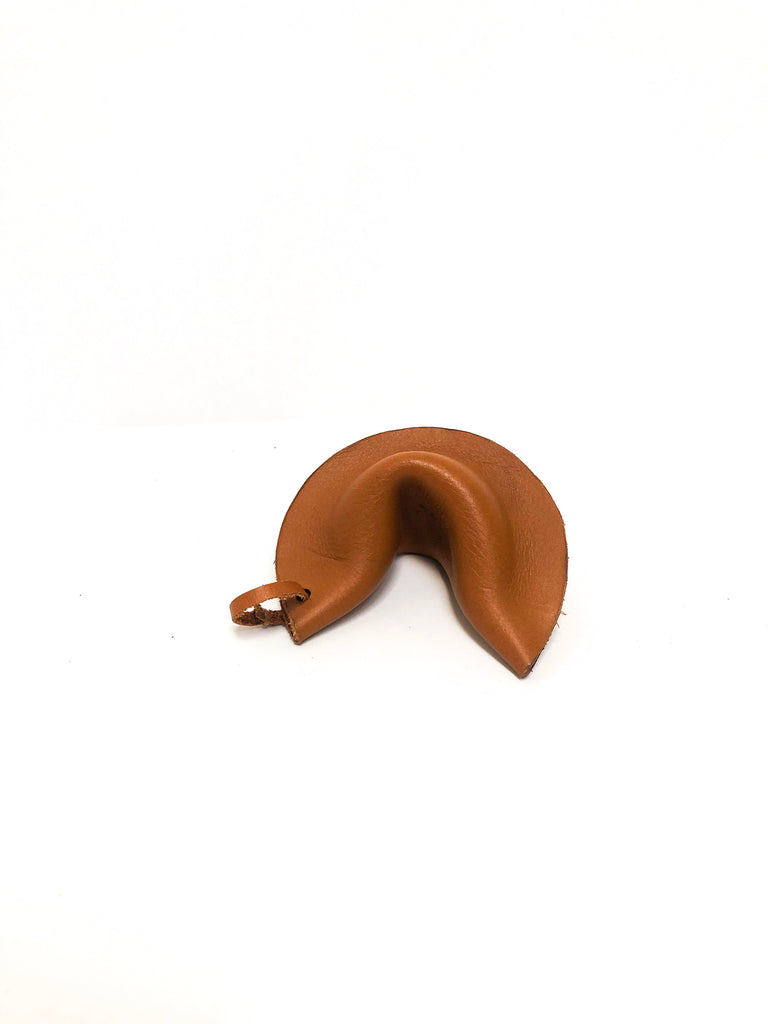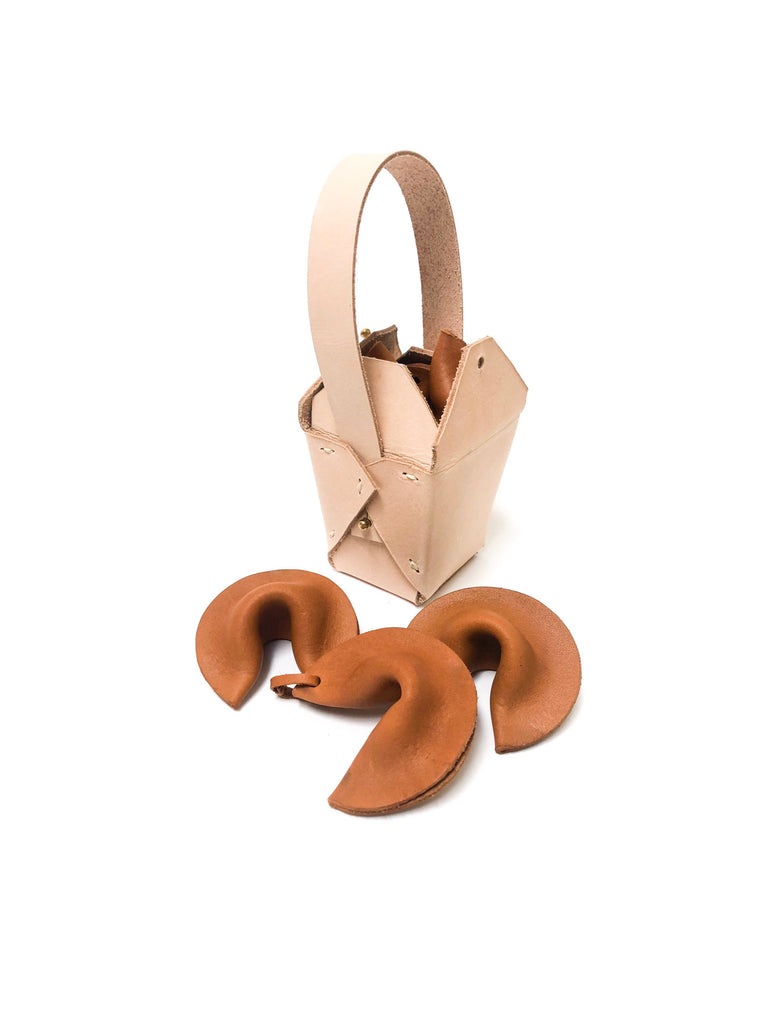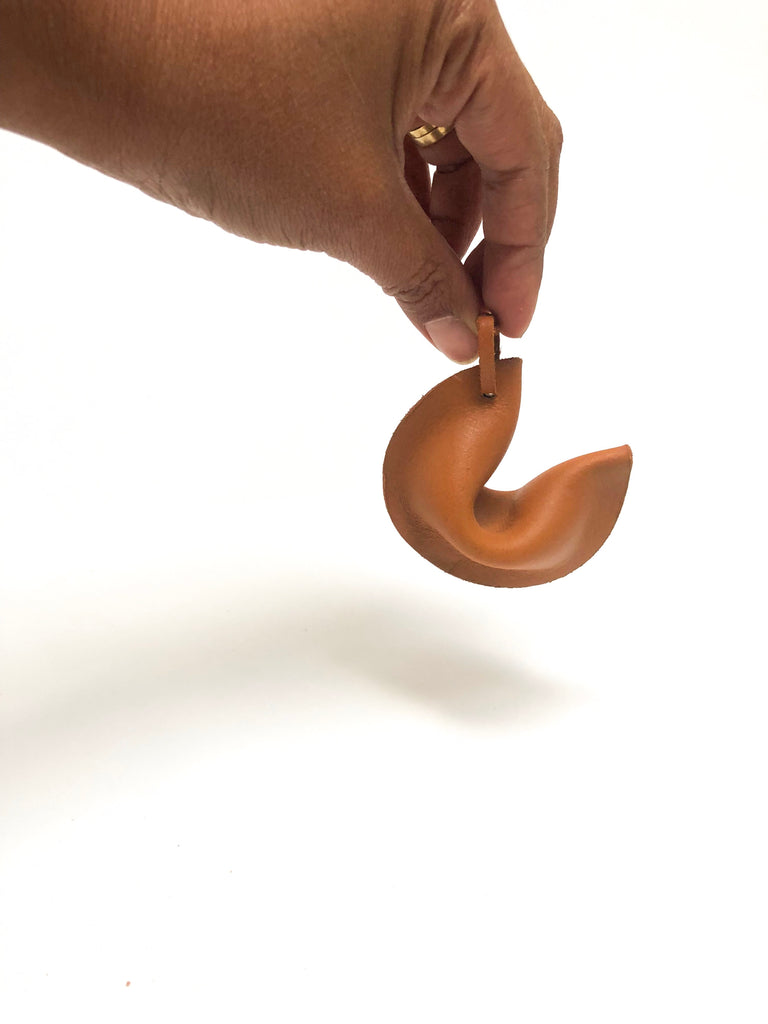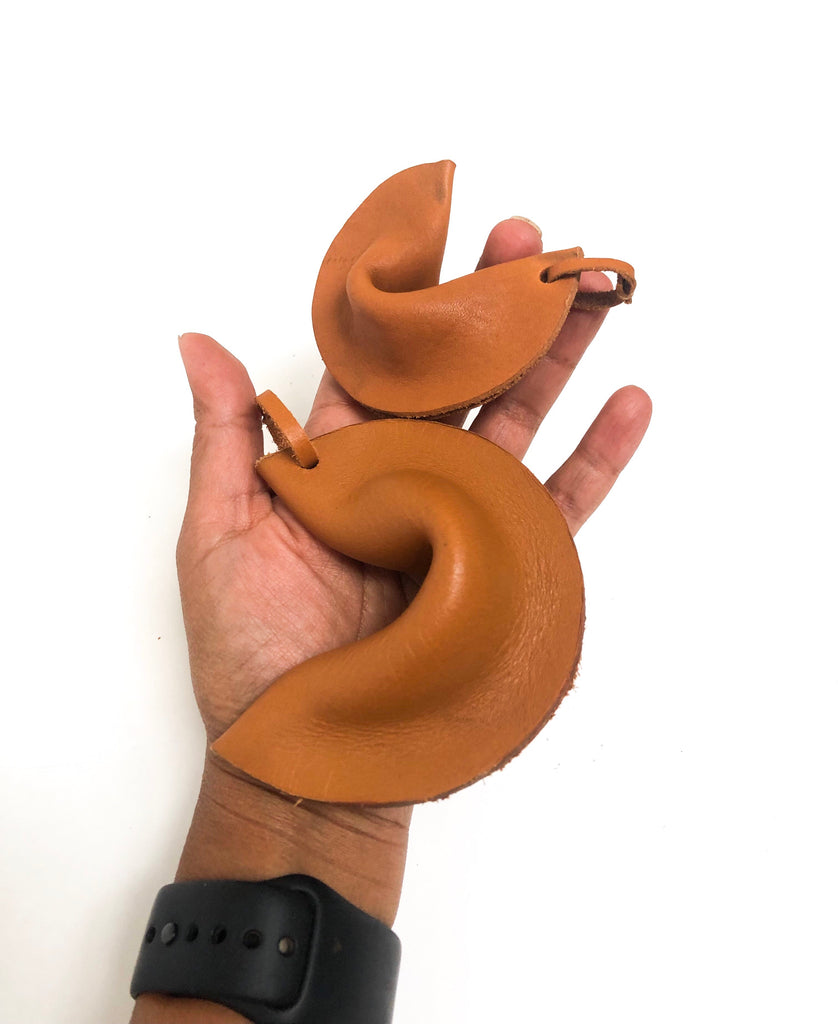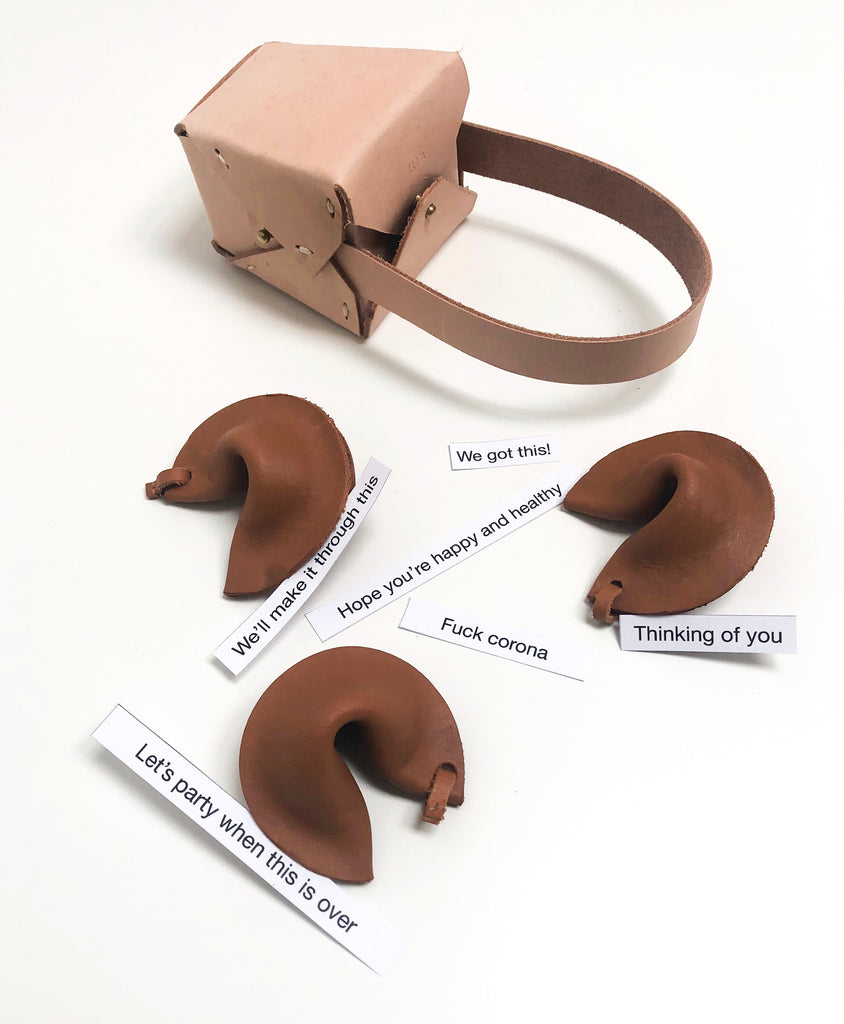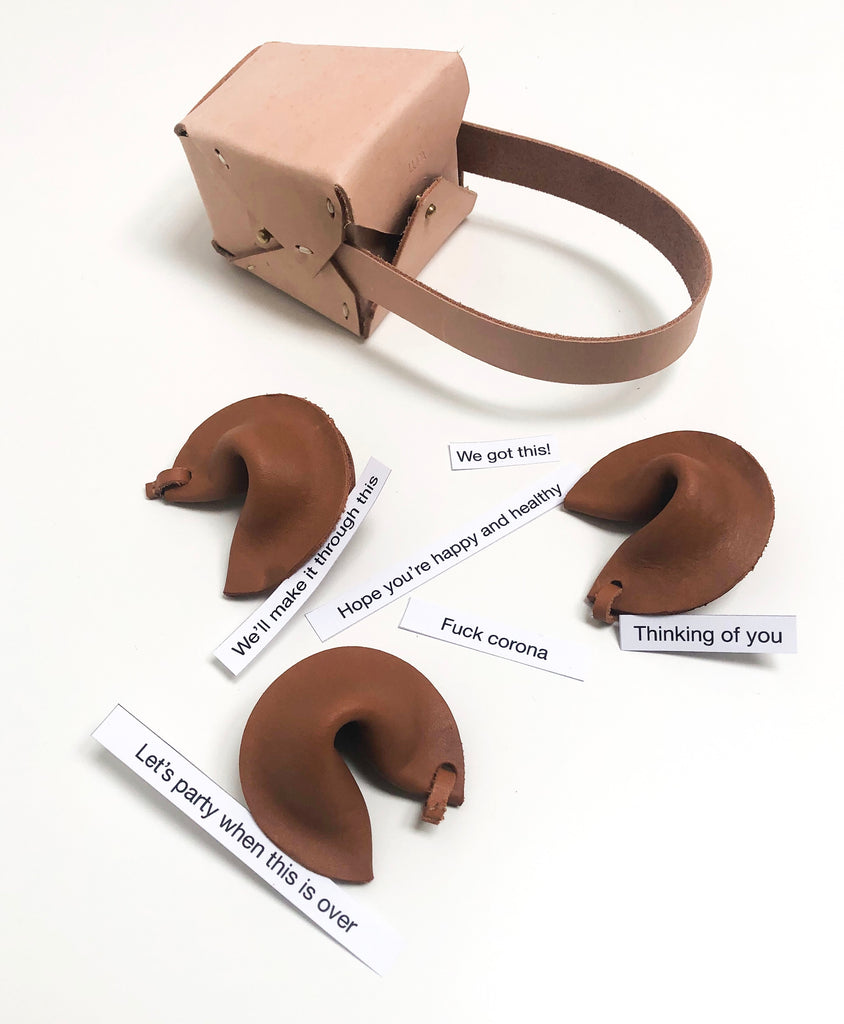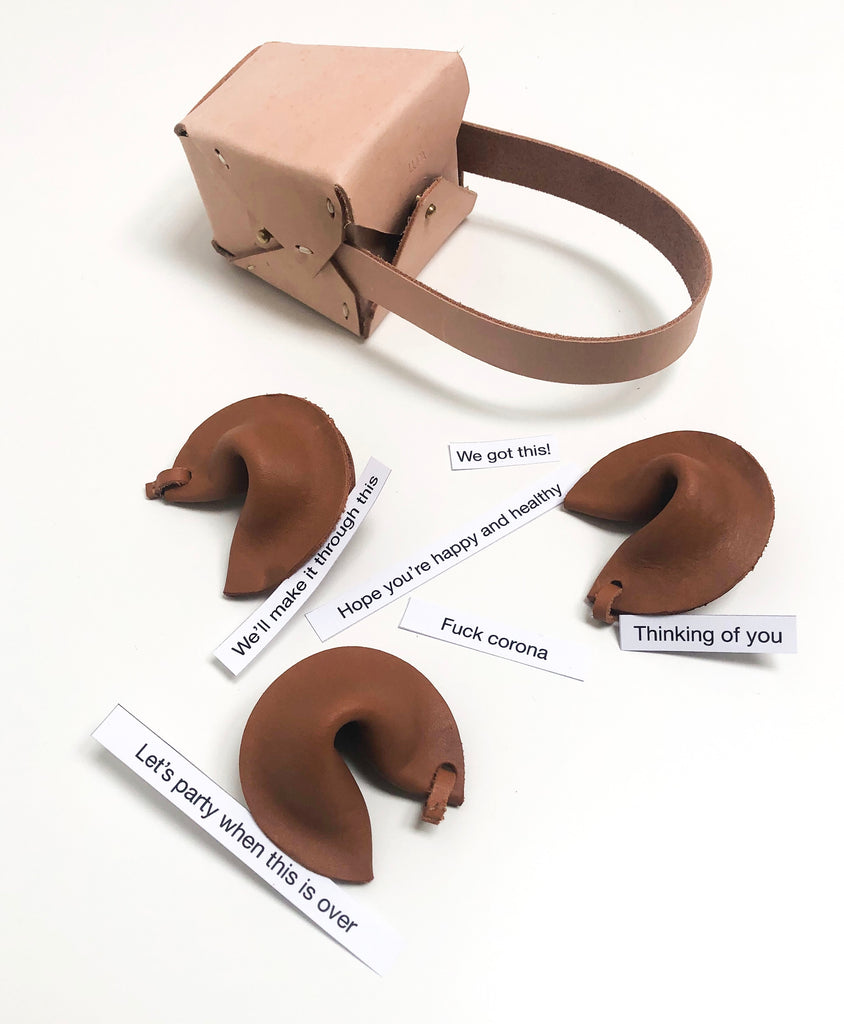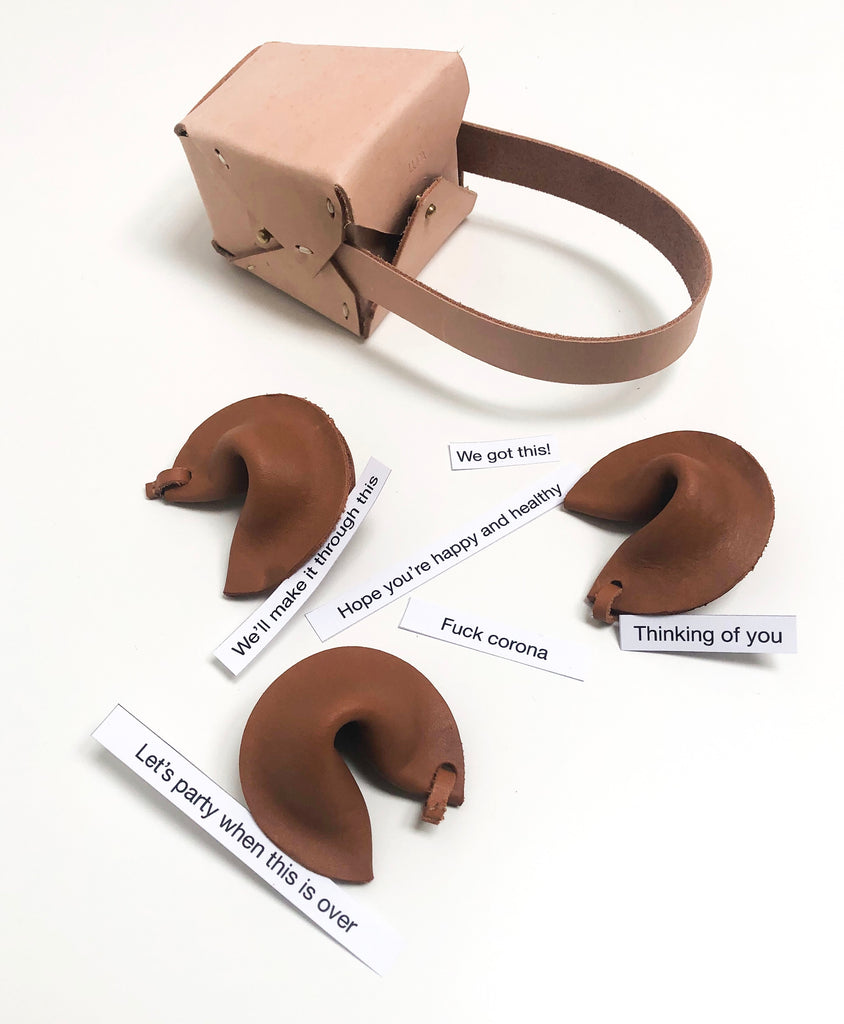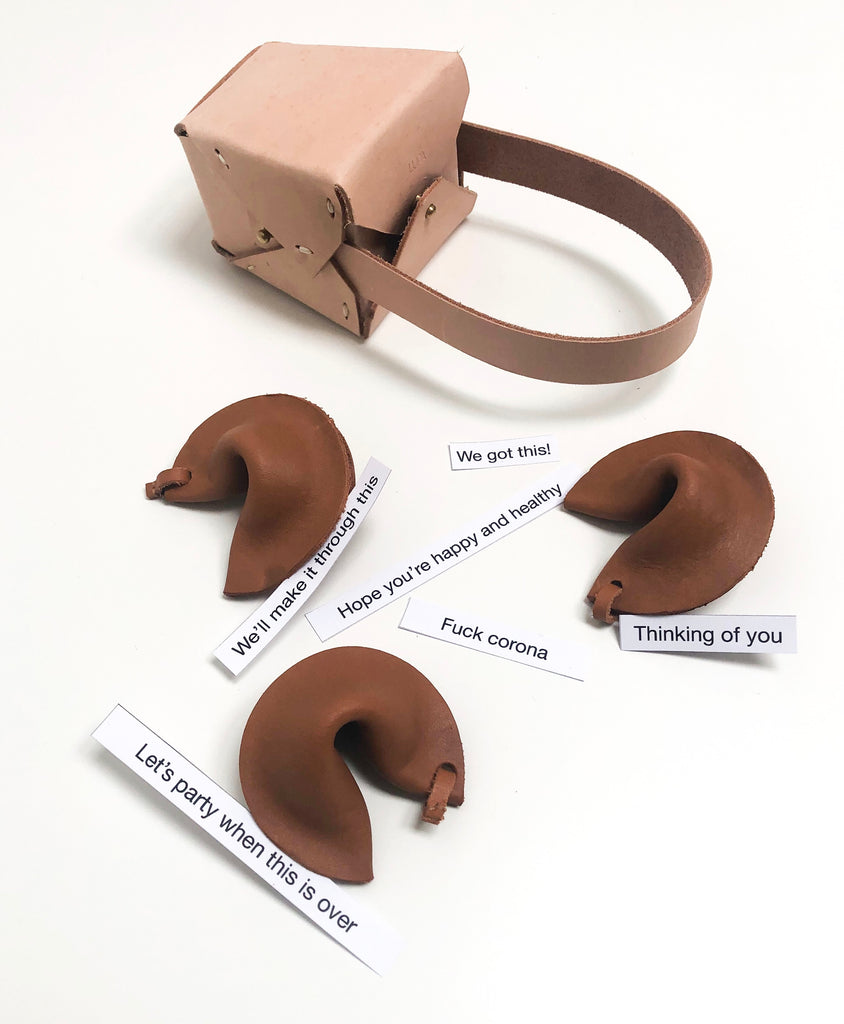 $35.00
$45.00
Fashion Cookie - Small
Leather fortune cookie pendant accessory. This multi-functional accessory can be used as a pendant for a necklace or attached to a keychain.
Each cookie is shaped by hand so expect a slight variation from image.
***If you'd like to purchase this as a necklace, choose the necklace variation***
COOKIE WITH A MESSAGE
Want to cheer someone up? Or want something to cheer you up? We created a new collection specifically to uplift you or someone you love. If you would like to create your own message, please purchase a blank/custom version with no additional charge and e-mail us at hello@lupabags.com and let us know what message you would like us to add.
Width: Approximately 2.5 - 3 in
Height: Approximately 1 in